EYE
EYE
2015-2016-2017
sculpture by the sea, Aarhus, DK 2015
Sti for Øye, Norge 2015, 2017, 2018
Sculpture by the Sea, Bondi, AUS 2015
Sculpture by the Sea, Perth, AUS 2016
180 x 130 x 60 cm
Med Pedersens tilbagevendende interesse for at udfordre maleriet, bevæger kunstneren sig udenfor de traditionelle rammer og interagerer med naturen, hvor hun med værket EYE synes at ville sammensmeltegrænserne mellem den flade skærms farvestrålende øje og den omkringliggende skovbund. Her overraskende og halvskjult, ser EYE på beskueren med et blik fra en anden verden.
Støttet af :
The Mostyn Family Foundation, AUS
Statens Kunstfond, DK
Udstillingsfotos:
Grethe Meyer Iversen, Max Parylewicz, Margot Wyllie, AMP
Teknik: Asbjørn Holland
EYE
2015-2016-2017
sculpture by the sea, Aarhus, DK 2015
sti for øye, Norge 2015, 2017
Sculpture by the Sea, Bondi, AUS 2015
Sculpture by the Sea, Perth, AUS 2016
180 x 130 x 60 cm
With Pedersen's recurring interest in challenging the painting, the artist moves outside the traditional framework and interacts with nature, where she with the work EYE seems to want to merge the boundaries between the flat screen's colourful eye and the surrounding forest floor. Here surprising and half hidden, EYE observers the viewer with a look from another world.
Support:
The Mostyn Family Foundation, AUS
Statens Kunstfond, DK
Photodocumentation:
AMP, Max Parylewicz & Margot Wyllie
Technics: Asbjørn Holland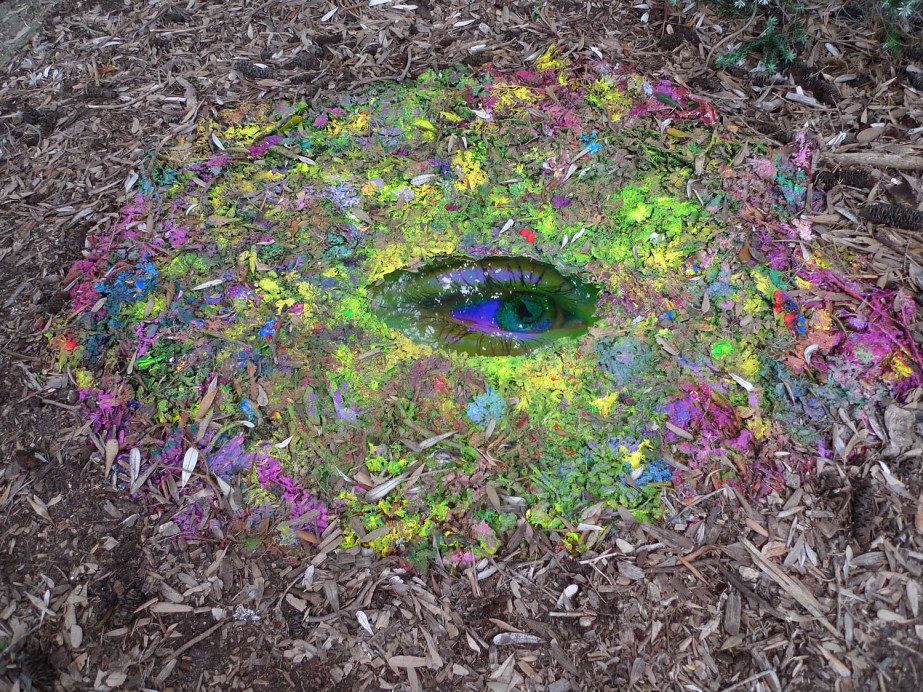 'Sculpture by the Sea', Sydney AUS 2015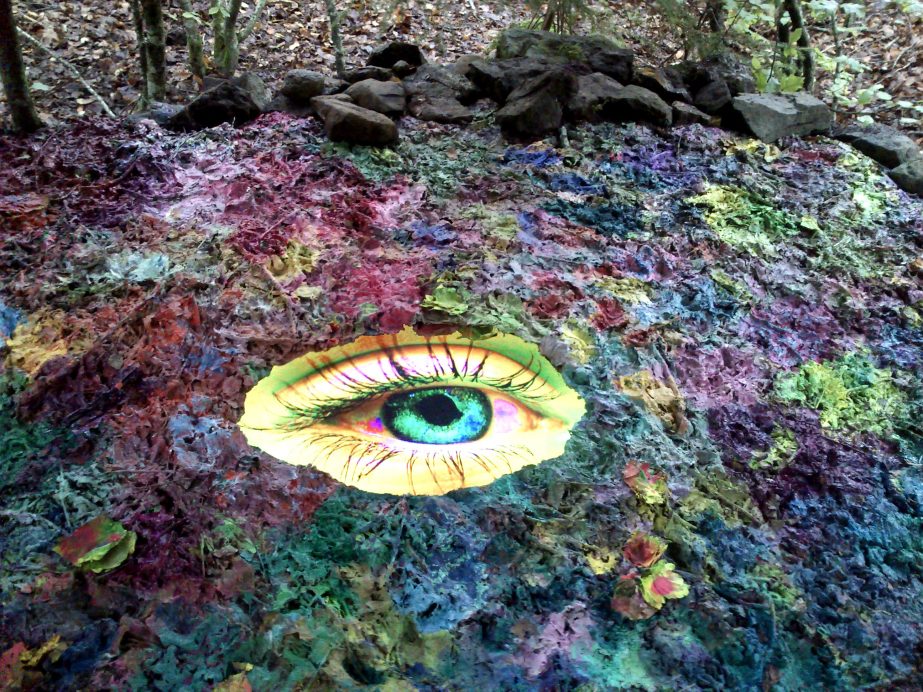 'Sti for Øye', Fossnes, NO 2017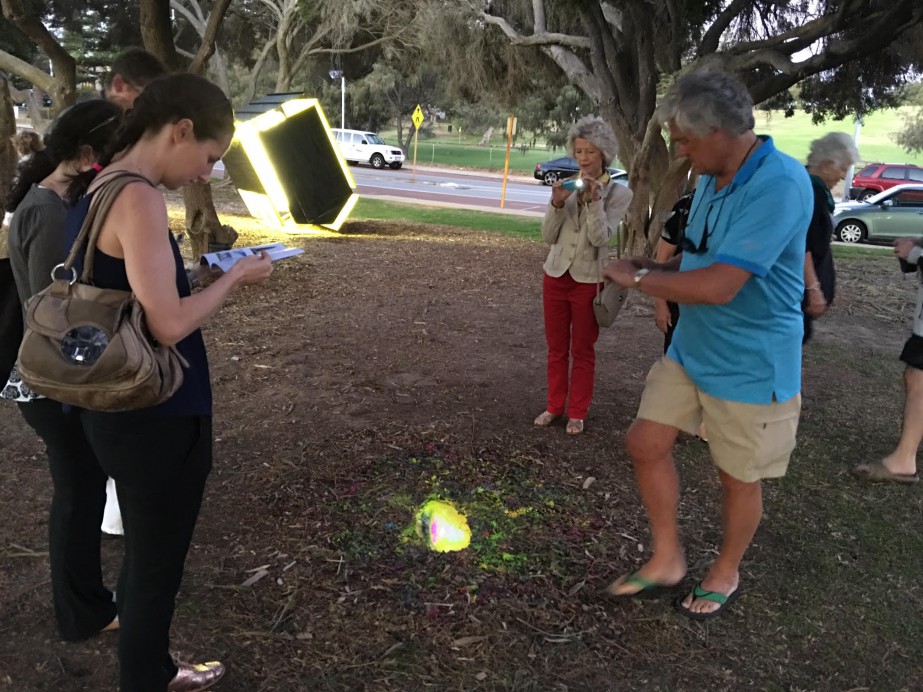 'Sculpture by the Sea', Perth AUS 2016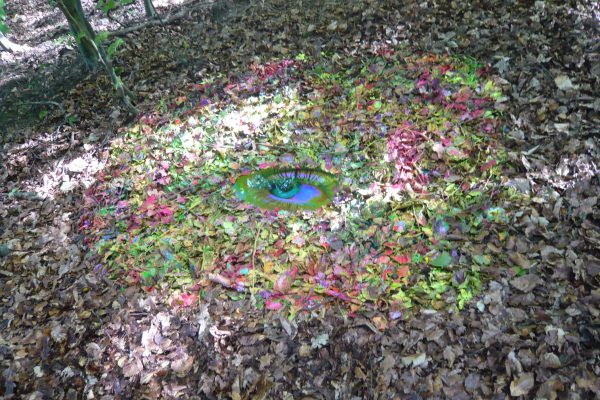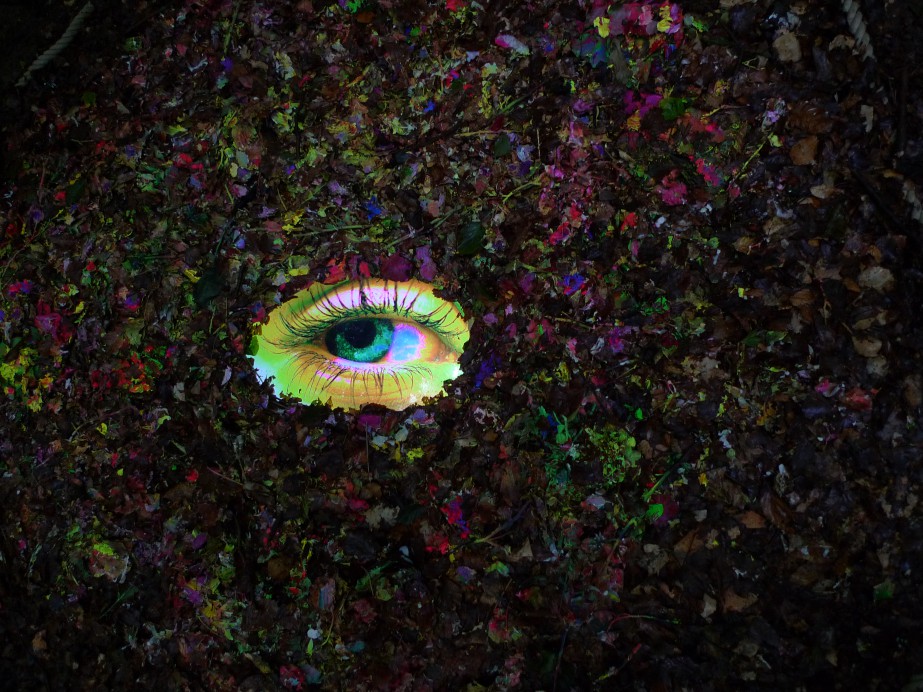 'Sculpture by the Sea', Aarhus, DK 2015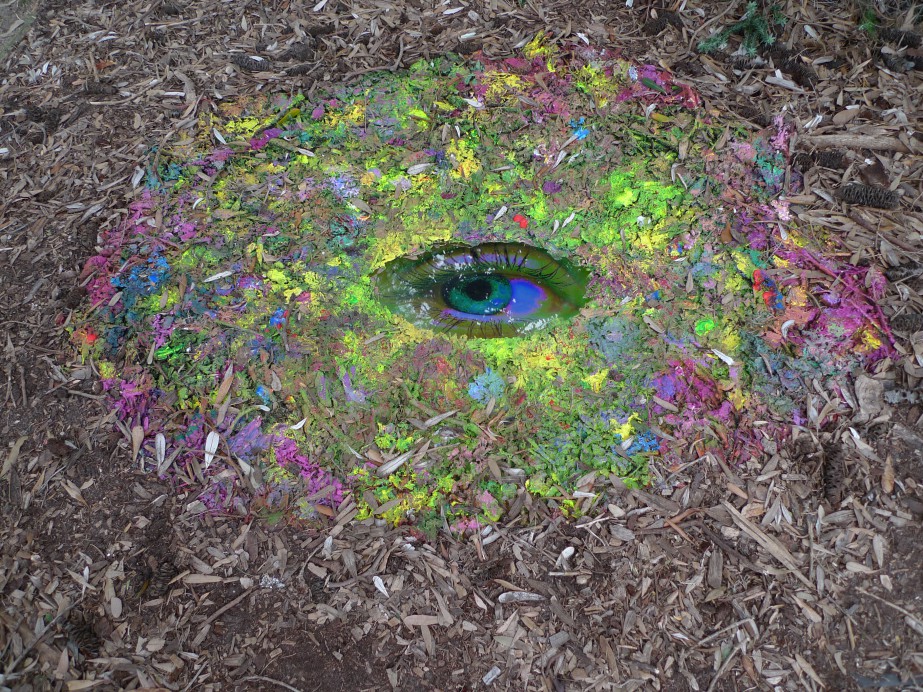 'Sculpture by the Sea', Sydney AUS 2015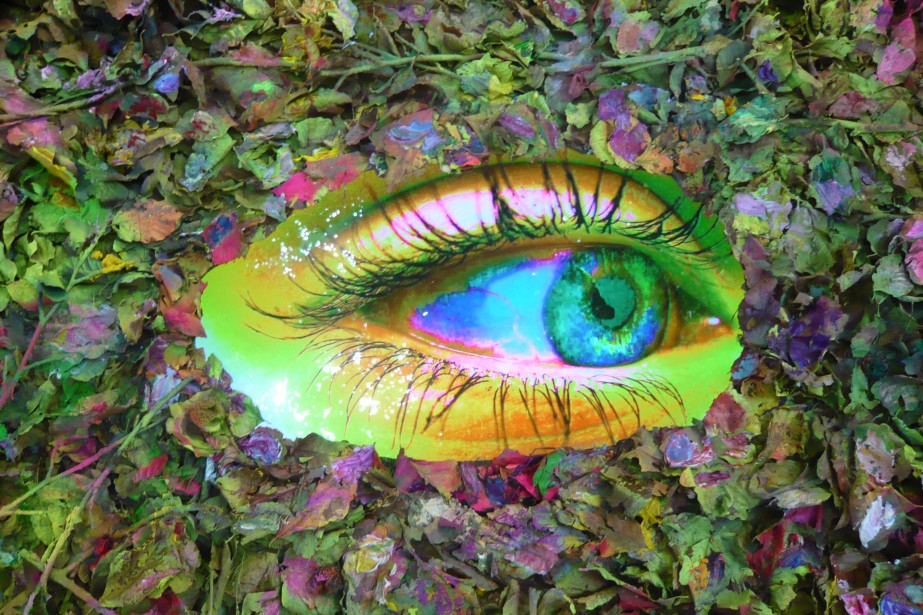 'Sculpture by the Sea', Aarhus DK 2015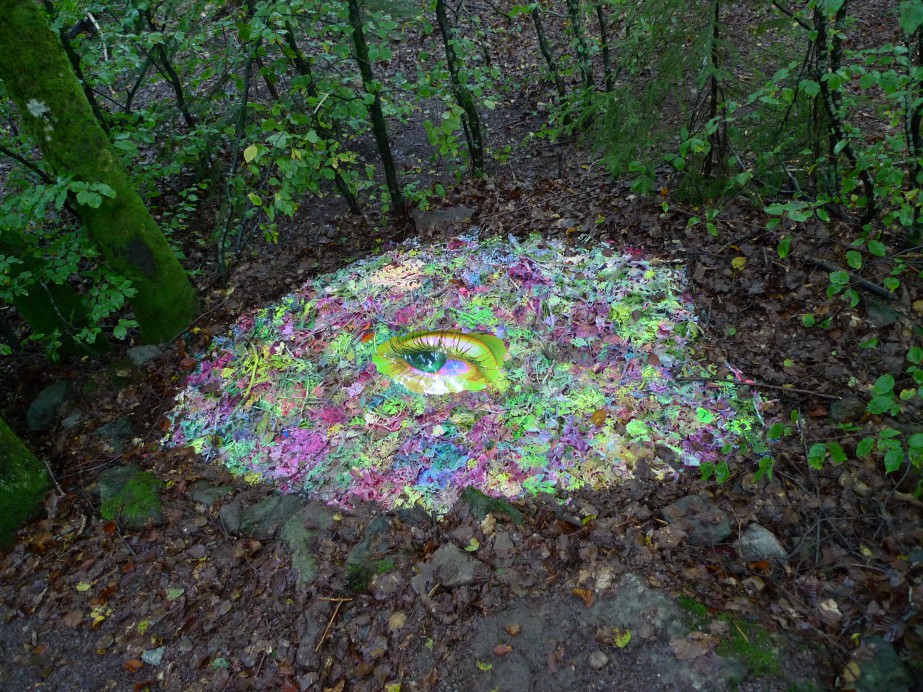 'Sti for Øye', Fossnes, NO 2015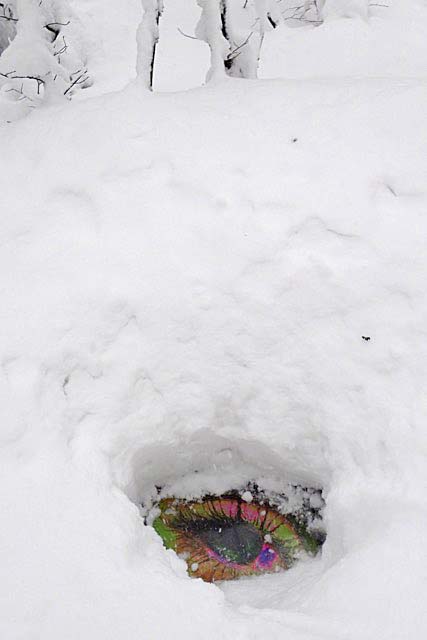 'Sti for Øye', Fossnes, NO 2018