Aleffen
Aleffen
I samarbejde med Max Parylewicz
på John Stephansens keramiske værksted
Aleffen er et kunstprojekt på 6 legepladser i Risskov.
Med Aleffen vil vi gerne sætte fokus på fortællinger, billeder, tegn og symboler som betydningsbærende og med rod i historiske kulturelle overleveringer. Projektet består af keramiske objekter: 6 store Aleffer med mange tegn på og 36 små objekter som ligger gemt rundt omkring under buske m.m., 6 træstubbe med indgraverede labyrinter og keramiske Sibyllehoveder gemt i barken, tegninger på fliserne og 6 forskellige bøger med billeder, tekster, kort over legepladserne, faktaboxe om de forskellige tegn og idéer til aktiviteter. Overordnet vil vi gerne plante nogle små frø, som måske vil spire og blive en del af børnenes associationsrum.
Bogen, Aleffen og alle de små tegn er ment som en inspirationskilde til at få en meningsfuld, frodig og fabulerende dialog igang.
Aleffen
Aleffen is an art project, going on in 6 playgrounds in Risskov.
The project focuses on tales, pictures, signs and symbols as related and meaningful, rooted in history and cultural traditions. It consists of ceramics: 6 big Alefs having a lot of signs and drawings on it and 36 smaller objects, hidden under bushes aso., 6 tree stumps, having mazes engraved on top and the head of an Oracle hidden in the bark, drawings on the tiles and 6 different books containing photos, texts, maps of the playgrounds, fact boxes about the different signs and ideas for activities. The main idea is to spread and plant small seeds, who will maybe sprout and be included in the child´s ways of associating on things.
Aleffen is meant as a source of inspiration to having a meaningful, fruitful and poetic dialog.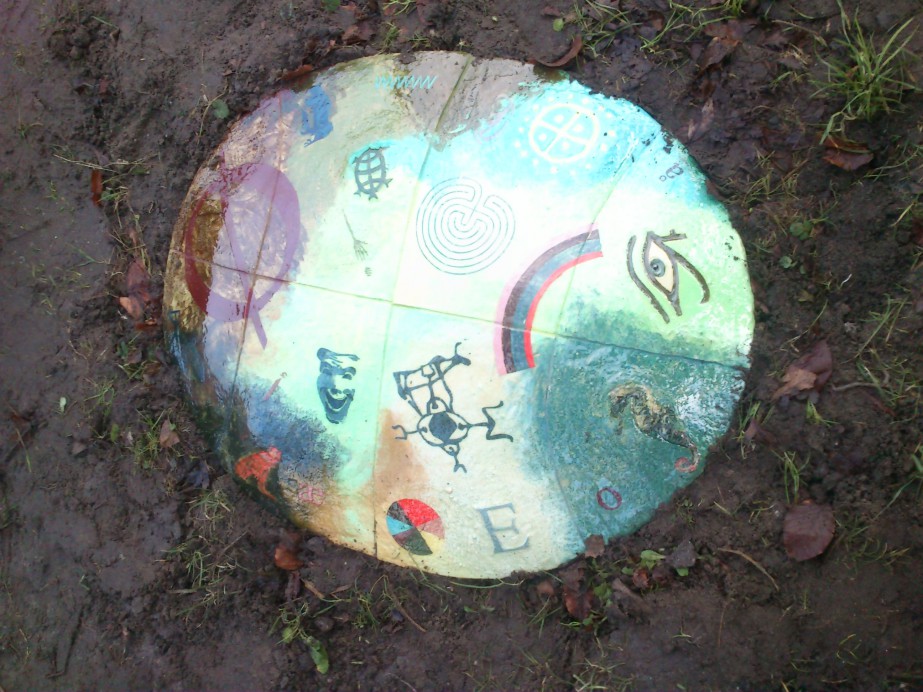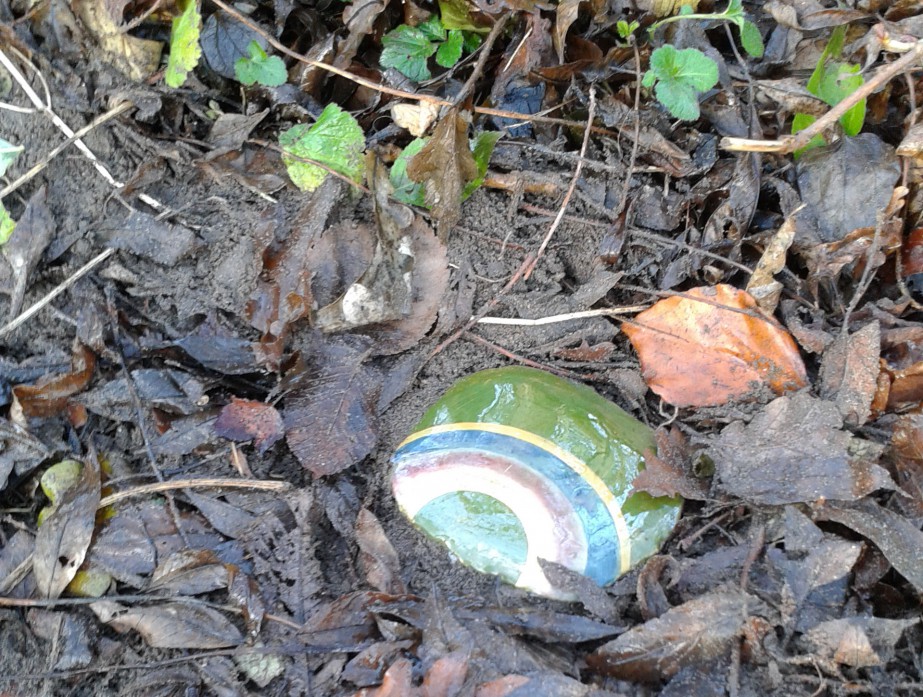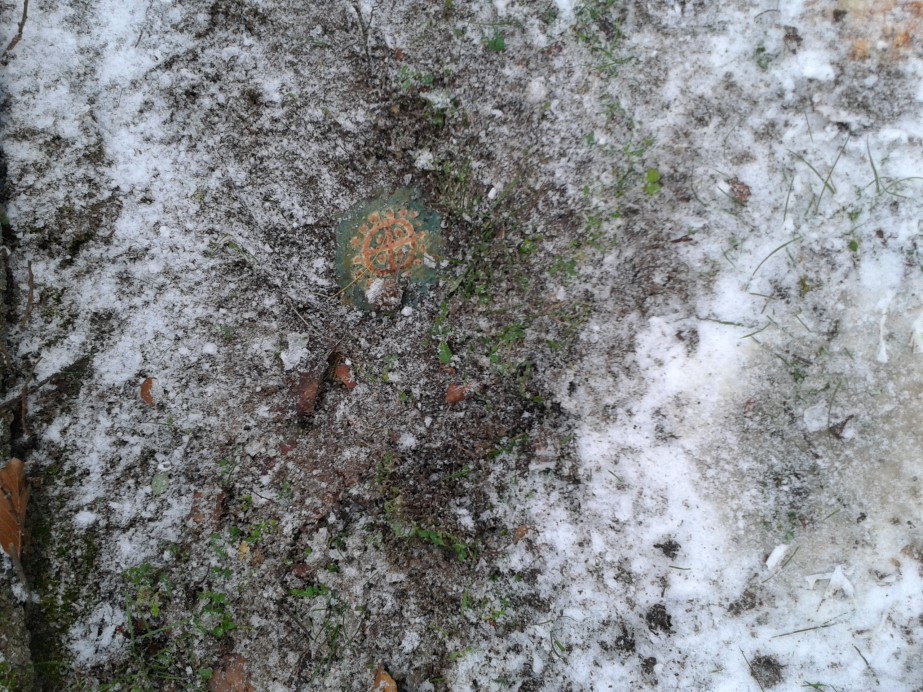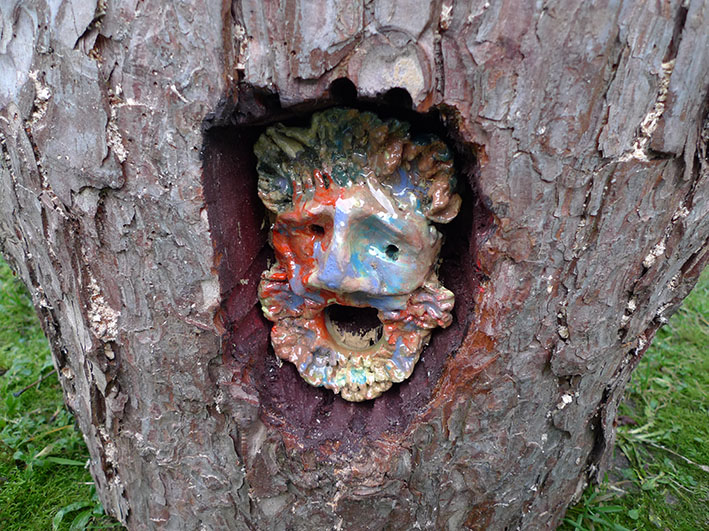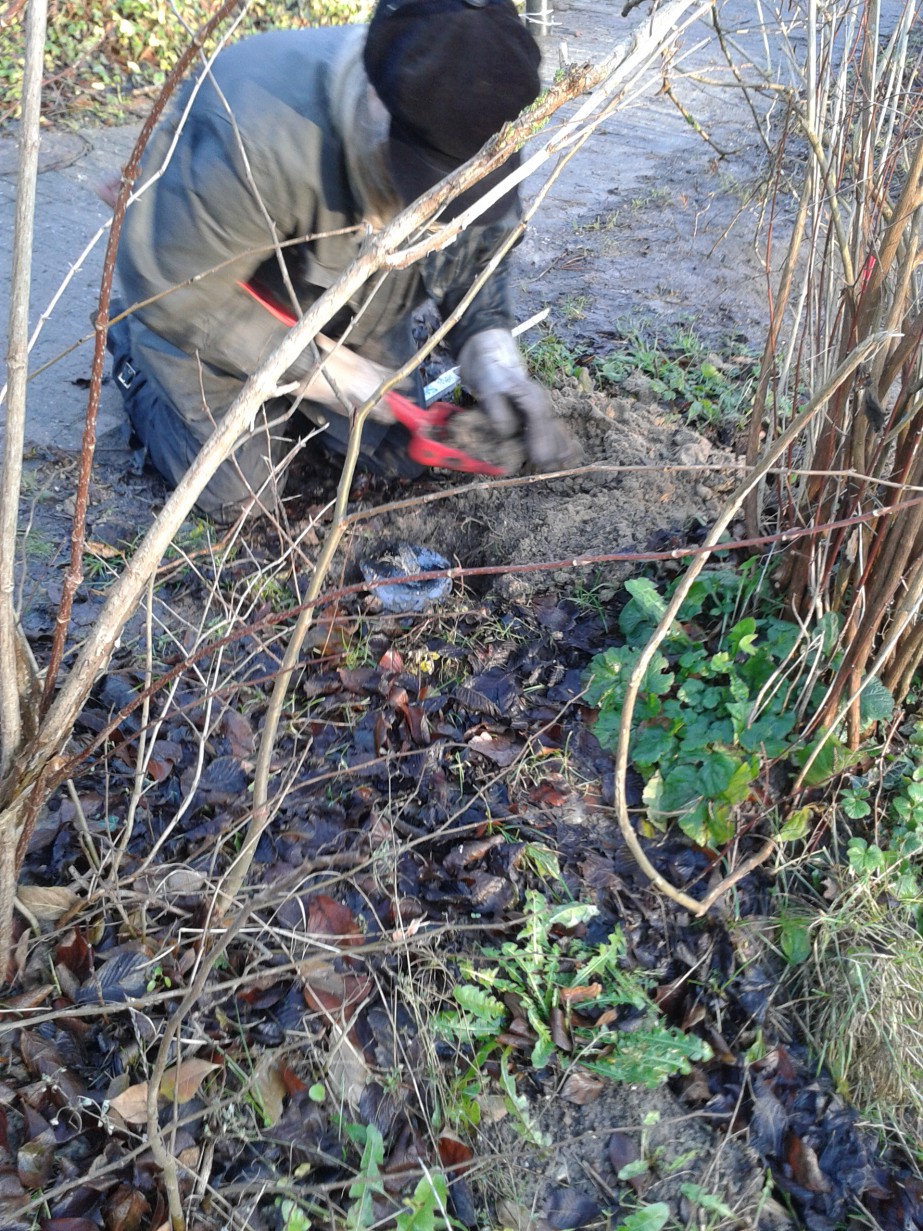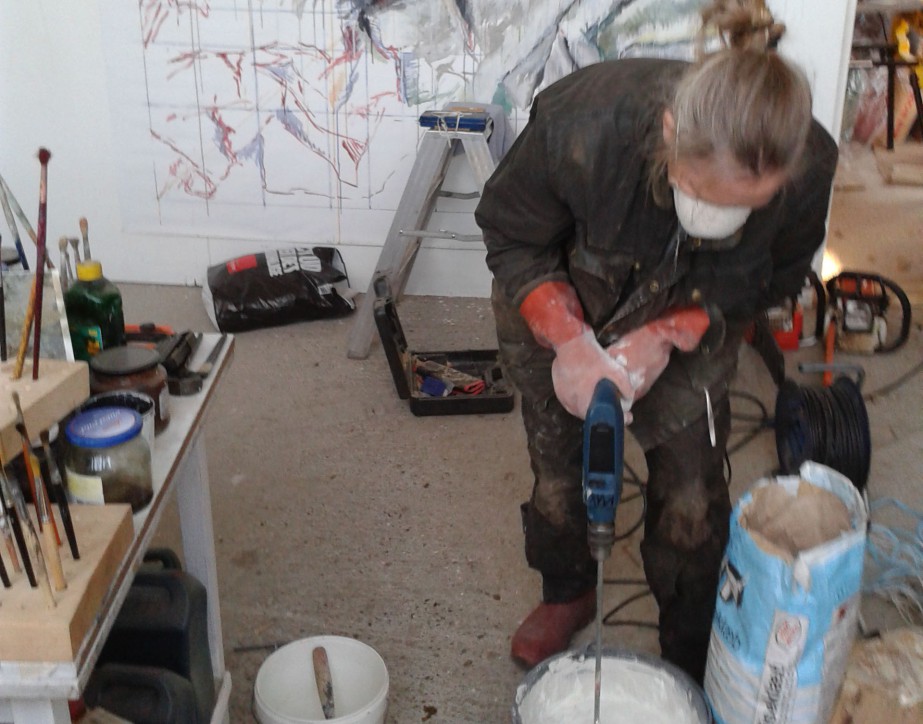 Billedgalleri
Se billeder her.
Picture gallery
See Pictures here